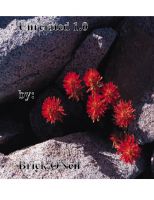 https://www.smashwords.com/books/view/215298
Published a selection of unrelated short stories on Smashwords of mine, "Unrelated 1.0" for those that want a peek at other work of mine.
It is a collection of 5 short stories, over 2800 words, for $2.49, in all of the formats that Smashwords offers.  I do like writing in the format of short stories, 500-1000 words and can be anything, as you will read.
The cookbook that so many of you have requested is done.  OR, rather, the rough draft is done.  I compiled the intro/forward and all the sections together and as it stands, is 77 pages.  I may add to it in the next week, after the book's graphic's editor has done his genius work with it.  He's adding in all the little tips, hints, how-to's and tidbits i've collected over the years. It will be published on Smashwords as well in the next few weeks.  More info will be forthcoming!