WELCOME TO BRICKONEIL.COM
About and Curriculum Vitae
Check out Fundraisers I approve at menu. Looking for the BLOG? click menu item above. Click images for pages (CRC Picture not working atm-click under menu above.)
NEW GAY COZY MYSTERY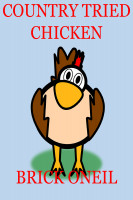 Meet my newest ebook, Country Tried Chicken!
Where has Max Tredwell moved to in Pinecone, Idaho? There are explosions, runaway trucks and a tall, goodlooking Mountain of a Man he is unable to stop thinking about.
ROSE PETAL WINE MURDER MYSTERIES
The inkling for this series came to me when I was a sophomore as an undergraduate. I didn't start writing the first one until almost 15 years later and that one took two years to write. I've learned so much from writing, about my style, prose, characters, places. The characters feel like real people to me and the places I've travelled in my imagination have been mini-vacations. Enjoy the series!
Book three has given me so much trouble writing these past 5 years, issues with computers, storylines and life.
CHECK OUT THE FREE RECIPES UNDER EACH COOKBOOK'S PAGE, 1.0, 2.0 AND 3.0
The introduction below is FREE as well!
Purchase this physical copy of the first two cookbooks, plus 65 more in this combined spiral, soft bound cookbook from the links on the right or on the page. Click the image on the right side to purchase via Etsy,  $4.99 + Shipping. Arrives via UPS Ground.
Decided to give my three short story ebooks away for free! These give an idea of my writing style, interests and a break from my regular writing. Will there be more? Stay tuned! Click each image for their pages.  Free Ebooks not available on Amazon due to their restrictive rules for independent writers and publishers.
Enjoy my free ebooks and leave a review, please!
NEVER TRUST THE MOON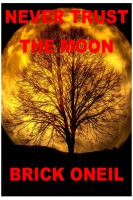 Never Trust the Moon is a Werewolf-Vampire Paranormal Male-Male Romance that I swore I would never write. 
OTHER EBOOKS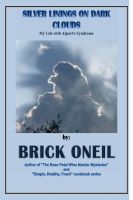 My Journey from Kidney and Renal Failure from Alports Syndrome to Dialysis to Transplant, navigating government red tape, organizations and clinics. Around 15K words.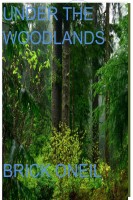 Under The Woodlands is a Children's Fairy book that I also swore I would never write, so I hope you enjoy these in the spirit they were intended. I've priced this children's ebook so cheaply so families can read together.
CONTACT INFORMATION:
Email:
brick.oneil@gmail.cm
             brickoneil@outlook.com
Facebook: Click the two widgets
LinkedIn: Click widget
Twitter: Click

widget