Before we say great big hello to 2016, we must bid goodbye to 2015.
2015 was a pretty good year here at chez ONeil. I published four ebooks, remade covers on four more, didn't have any new surgeries or procedures and I got married!
I updated the cover on the cookbook I published the year before.  I had already started collecting recipes for this cookbook and published a Dinners cookbook instead of just recipes.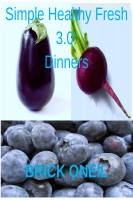 I also recreated the cover for my Dreams book this year, after discovering how to successfully create the first one. This free ebook has been popular of the four free ebooks I'm offering.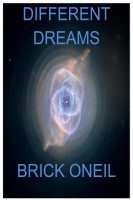 Also, I decided to compile my Introduction to the Simple Healthy Fresh cookbooks I had offered free on google docs, but with no way to track the statistics, I had no idea who was reading and downloading. So I put together the introduction along with the previous article I wrote, 'How to Cook Simple Healthy Fresh" and published under this title. I recreated the cover this year as well.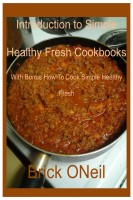 Ah, Never Trust The Moon, my MM Paranormal Romance I swore I'd never write. Well, fate has a sense of humor. I had been binge-reading paranormal MM Romance ebooks for about six to eight months prior. One week I kept dreaming of this Wolf Mate romance couple, with plots, subplots and it wouldn't go away. So I decided to write it down if it was hanging around this long. I'm quite proud of it, and hopefully readers will like it.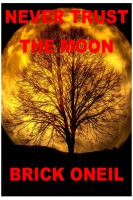 And, finally, my kids book, Under The Woodlands. I also swore I'd never write a kids book, after writing my Noir series, Rose Petal Wine Murder Mysteries. I could not see myself writing happy-go-lucky saccharine kids books. However, out of nowhere, I began dreaming of this kid who lives at the edge of a forest, gets scared and shrunk by a blue fairy with an attitude. He encounters a family of wood elves and discovers his true nature. I think this will be my only kids book, so I hope readers find enjoyment with it.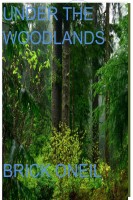 2015 was a healthy year for me, which means no surgeries or procedures needed. As you know, I have quite a few health issues and was glad none of them acted up. I consider myself lucky! I've lost around 20 pounds, changed my body from 39x39x39 to 42x36x39 through cardio and strength training. For cardio, I either walk or use exercise pedals/exercycle I can use while watching TV. I also use the Daily Workout Apps that I've had for five or so years. They are low-impact and make quite a difference. For strength training, I use either exercise bands or light 2 or 3 pound weights for my upper body. 
Finally, I got married! Quite an adventure, to say the least. In 2014, my long term boyfriend popped the question over a meal at home and we set about the details. Six months before the wedding, we had all  the i's dotted and t's crossed. Then, two weeks before the wedding, everyone we had scheduled, cancelled on us. My now husband didn't panic, he set himself a goal (like a good Army Spec Forces retiree) and made the impossible happen! A minister we liked, a photographer and 10-person cruise boat on Lake Union all in two weeks.
So 2015 was amazing and look forward to seeing what 2016 brings.