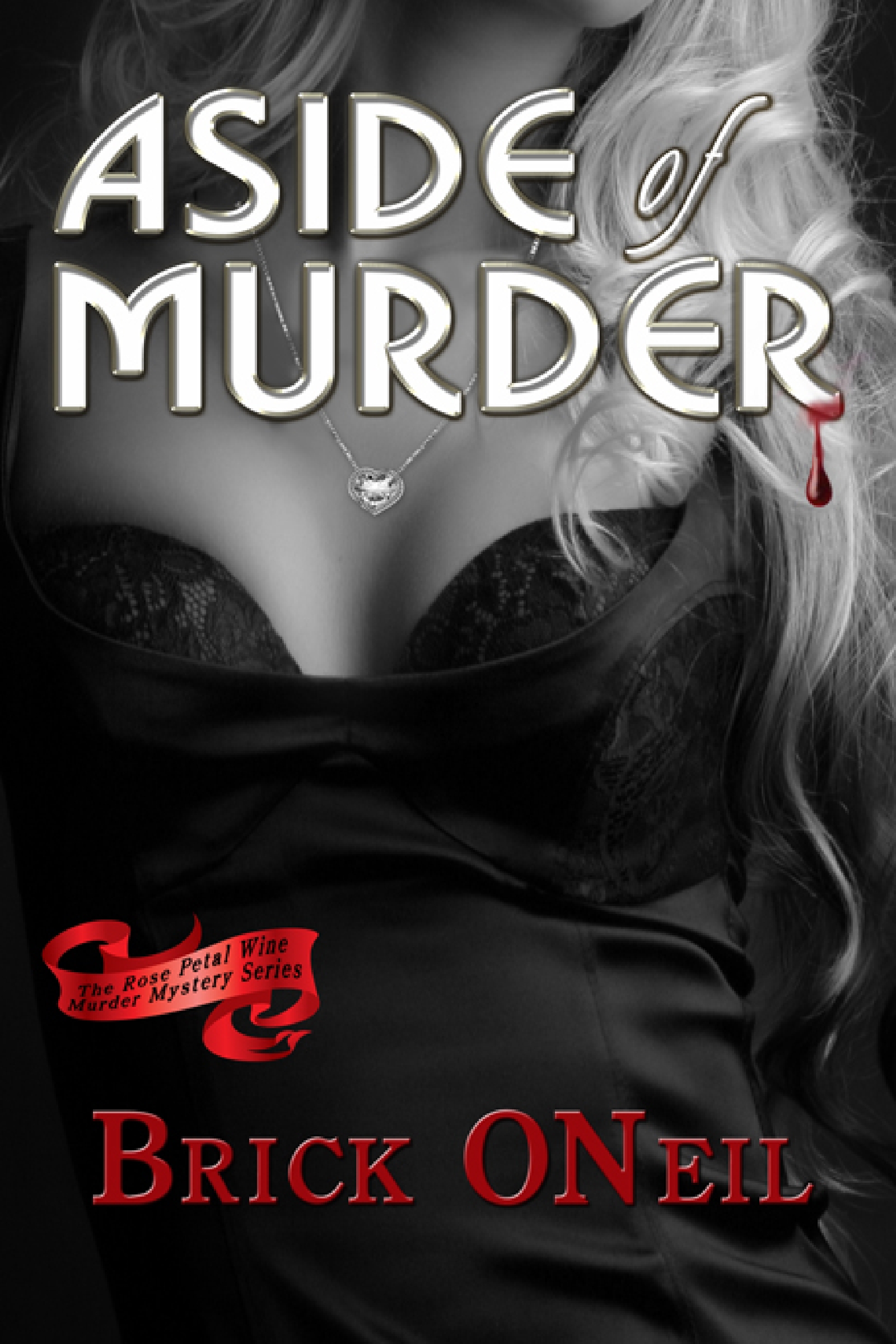 Short description
What happens when a High Class Call Girl and an embezzling bank executive blackmail each other into marriage? Revenge and Murder! 
Shelley, a high class call girl, and Ann Li, her best friend in the business, discover blackmail and revenge against clients. After many years, Shelley gets her chance to get out of the business and catches the eye of Gerald Johnson, a philandering, embezzling bank executive. What happens when they meet? Blackmail, marriage, revenge and murder. 
When pools of blood are found in their home instead of Mrs. Shelley Johnson, it's up to Joan, the bank's investigator, and Detective McIntire of the police department, to track Gerald down, from country to country. When he does come back home, he leaves his own trail of revenge and murder.
Available on the following EBook Retailers, Price: FREE
Amazon: http://www.amazon.com/Aside-Murder-Petal-Mysteries-ebook/dp/B004BDOV0C/ref=sr_1_6?ie=UTF8&qid=1348539875&sr=8-6&keywords=aside+of+murder
Apple: http://itunes.apple.com/us/book/aside-of-murder/id425339550?mt=11
Barnes and Noble: http://www.barnesandnoble.com/w/aside-of-murder-brick-oneil/1029310499?ean=2940011167577
Blio: Author/Book Search
Inktera: http://www.inktera.com/store/edition/e4a1319d-c0de-4da8-be59-46118c8860e3 may be the previous version
Kobo: http://store.kobobooks.com/en-US/ebook/aside-of-murder
Scribd: http://www.scribd.com/book/206534076/Aside-of-Murder
Smashwords: https://www.smashwords.com/books/view/34429